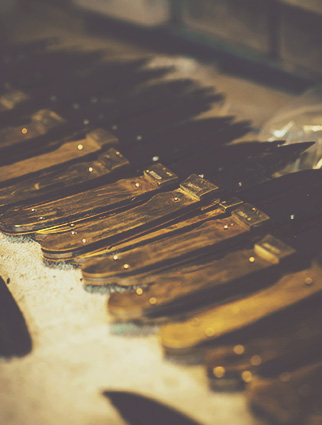 Knife Safety:
Cut away from your body.
All knives are sharp, handle with care.
Only individuals 18 years or older should be handling knives
unless supervised by an adult.
Keep knives clean and in good working order.
For any injuries, seek medical treatment immediately.
Only use a knife for it's intended purpose of cutting.
Knife Care:
Keep blades dry, clean and with a fresh coat of oil.
On folding knives keep inner workings free of debris.
Use the right knife for the right cutting purpose.
Always keep your knife sharp.
Never use a malfunctioning knife, contact us immediately.
Always store your knife in the sheath and out of the reach of minors.